MEET OUR TEAM OF CARDS (BUBBLE GUM NOT INCLUDED)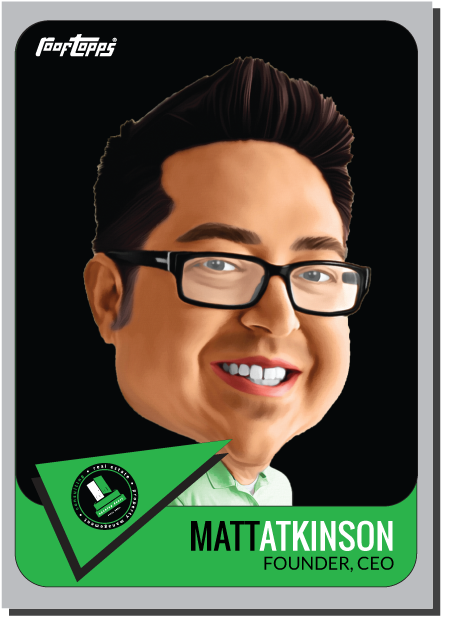 MATT ATKINSON, FOUNDER & CEO
Matt Atkinson started his career in real estate 17 years ago as a mortgage professional and has been investing for the last 14 years. He purchased his first investment property in 2004, a single-family home through a short sale, which is a rental unit he still owns today. However, he over-improved the property, spent too much money on the renovation, and mismanaged his tenants. Throughout this process he learned the struggle of having a full-time job and being a landlord, and how to effectively utilize other industry professionals to improve his investing. Matt credits this experience with getting him addicted to local real estate investing and now owns over 14 million of rental properties personally and with partners. 
He has accumulated 25,500 hours experience – nearly 7 years round the clock – and has personally invested over $1.87 million dollars in rehabbing rental properties since 2004, and an additional $4.55 million on flip properties since 2008. After making only $500 on his first flip project, he reevaluated the strategies others were using and learned how to effectively buy the property, get the most bang for his buck during the remodel, and how to price the home for the quickest and most profitable return. In 2012, Matt and his team added real estate consulting to their services.
Matt has focused consulting on a local level with his expertise ranging from rentals, land lording, hard money lending, fix and flipping, assignments and building wealth as an investor.  He has served as the President of the Utah Valley Real Estate Investors Association (UVREIA) for 7 years, a board member of the Salt Lake Real Estate Investors Association (SLREIA) for 9 years, a member of the National Association of Hispanic Real Estate Professionals (NAHREP) for 5 years, and is a member of the Utah Association of Mortgage Professionals (UAMP) for the last 4 years.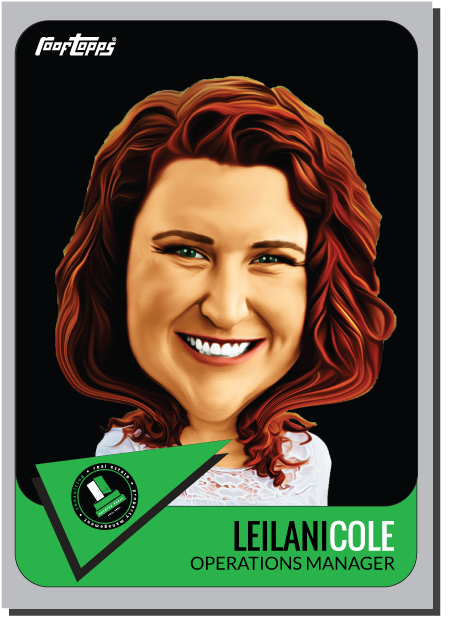 LEILANI COLE, OPERATIONS MANAGER
Leilani began working with Matt Atkinson in 2006 while earning her bachelor's degree from BYU.  She initially assisted with developing an organized system for rental properties (what Matt loosely called 'property management') and later began working with investors who wanted to create real estate portfolios with rental properties and create wealth by flipping properties.
As a real estate agent since 2008 and later real estate broker, she is skilled in identifying properties that will create both active and passive income for investors and helping them increase their real estate knowledge and experience. During her time as a licensed realtor she has closed over $34M in real estate transactions as both a buying and listing agent and has experience with both conventional and non-traditional financing options.  These transactions have ranged from short sales, seller-financed options, bank-owned, and distressed properties to short-term flip properties.  She currently partners with Realtypath as an Associate Broker.
Lani assists with MJA training programs and has contributed to curriculum and presentations for seminars, workshops, and boot camps. In her free time she enjoys hiking, traveling, reading, and spending time with her husband.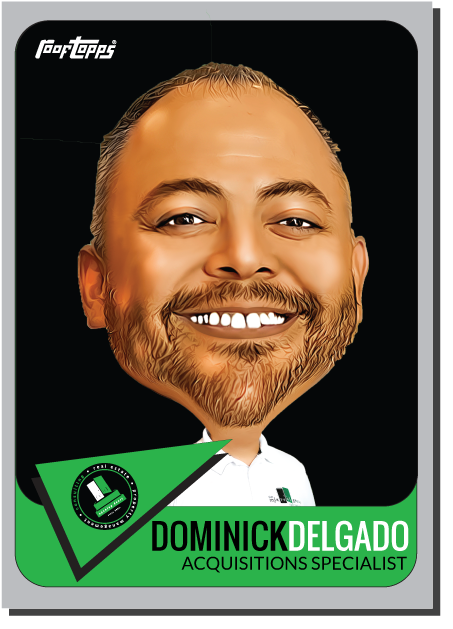 DOMINICK DELGADO, ACQUISITIONS SPECIALIST
Dominick attended his first real estate training in July 2003 and 8 months later, using a lease option strategy, he purchased his first single-family residence with $10 down.  He later sold this same property using a lease option and over the last 14 years has continued to buy and sell over 100 properties with creative financing strategies.  
He has performed short sales, subject-to, seller financing, hard money financing, and utilized a variety of other strategies in between.  His leadership, practical experience and "hustle" mentality has given him a unique advantage to grow and adapt in different market cycles, and he is constantly learning in the evolving in the world of real estate.  Dominick has worked with MJA Real Consulting since 2016 as a valued team member and acquisition consultant. 
Dominick volunteers as a board member of the Salt Lake Real Estate Investors Association (SLREIA) where he has found value in giving back to local investors who want to enhance their knowledge. In addition to loving real estate investing and the lifestyle it can provide, he is a happy husband and father of two children.