Welcome to MJA REAL Consulting's LIVE LEARNING schedule! Every month, we host a live free class for real estate investors of all experience levels. Attend one or all twelve throughout the year – classes are always held on the first Tuesday of each month from 6-8PM MST. Upon registering, you have the option of attending with us in-person at our offices in Draper, UT, or live over Zoom from Anywhere, USA!

-In June you'll learn:
---
We also hold live full-day training events throughout the year including Bus Tours around Utah where we visit current and past investment properties. Our comprehensive "A-Z" event series are held in an in-person classroom environment for investors several times throughout the year. Popular workshops from the series include, "How To Build Your Real Estate Portfolio From A-Z", "Creative Financing From A-Z", and of course, the now legendary Goal-Busting super-event, Blueprint, held at the beginning of each year.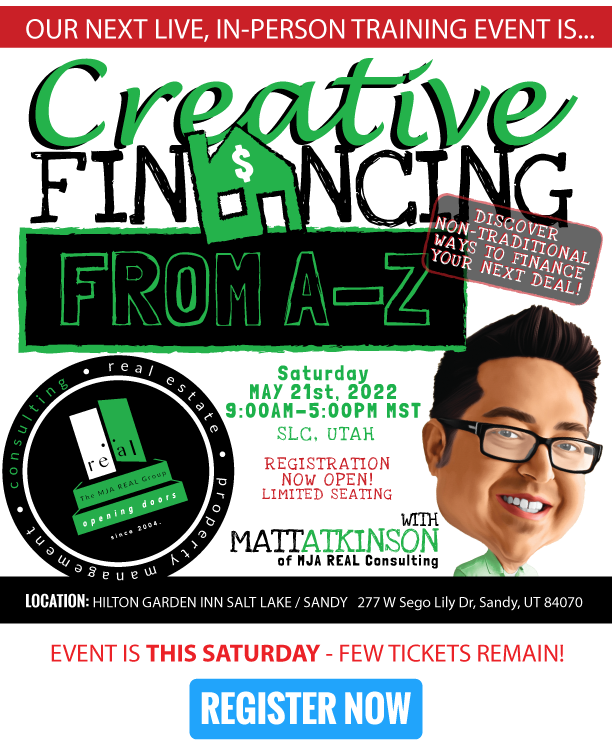 ---
ON THE HORIZON … EVENTS DOWN THE ROAD IN 2022: