WITHOUT A SOUND FOOTING, EVEN THE GREATEST HOUSE IS DOOMED.
IN REAL ESTATE INVESTING, ESTABLISHING THE PROPER
FOUNDATION

IS CRITICAL IN ORDER TO MINIMIZE MISTAKES AND MAXIMIZE EARLY SUCCESS. THAT'S WHY WE REQUIRE EVERYBODY TO START HERE. WHEN YOU SIGN UP TO BECOME A

FOUNDATION

MEMBER, NOT ONLY WILL YOU BE GAINING IMMEDIATE ACCESS TO OUR LEGENDARY PROPRIETARY CONTENT - YOU'LL BE GAINING A STEP-BY-STEP ROADMAP TOWARD REAL ESTATE INVESTMENT SUCCESS. THE FOUNDATION PLATFORM IS DERIVED DIRECTLY FROM OUR YEARS OF FAILURES, SUCCESSES AND UNPARALLELED TIME-PROVEN SOLUTIONS.
FOUNDATION IS A 90-DAY SPRINT...

 
...BUILT TO TEST YOUR WILL AND COMMITMENT TO REAL ESTATE INVESTING. WE'VE BOILED DOWN 13 YEARS OF INSTRUCTION INTO A CONSUMABLE, ACTIONABLE AND SYSTEMATIC APPROACH TO HELP LAUNCH YOU TOWARD YOUR GOALS IN REAL ESTATE. WE'LL HELP YOU TEST YOUR COMMITMENT LEVEL OVER A 3-MONTH SPAN AND ENSURE YOU RECEIVE AN ABUNDANCE OF VALUE THROUGHOUT. AT THE END OF 9O DAYS, YOU TAKE THE KNOWLEDGE AND ACT ON IT OR YOU GRADUATE TO 

FRAMEWORK 

AND KEEP BUILDING WITHIN OUR PROVEN SYSTEM.
WELCOME TO

FOUNDATION.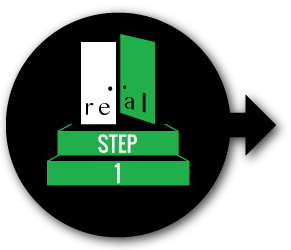 GET TO KNOW US BETTER.
WATCH OUR
FREE
INTRODUCTORY SEMINAR:
BUY & HOLD VS. FIX & FLIP

A $500 VALUE!





TELL US WHO YOU ARE.
AFTER

YOU'VE WATCHED THE VIDEO IN STEP ONE, FILL OUT THIS FORM.

WE'LL FOLLOW-UP WITH YOU.



DIVE DEEPER.
WATCH THE
SECOND
FREE
SEMINAR:
HOW TO TURN $15K INTO $200K THROUGH HOLDING LONG-TERM RENTALS

A $500 VALUE!



COMPREHENSIVE VIDEO WORKSHOPS
A new topic each month, watch at your own pace as Matt hosts comprehensive expert workshops covering all of the in-depth details that are critical to successful property investment.

2022 SCHEDULE:
January:
How To Make Money In Real Estate With NO Cash!
February:
How To Buy Investment Properties NOT On The MLS
March:
How To Make Money Before You Buy!
April:
How To Successfully Hold & Lease Real Estate
May:
How To Force Appreciation Through Renovation
June:

How To Protect More Than Just Your Assets
July:
You Can't Measure What You Don't Track
August:

F

ive Ways To Use Financial Planning With Real Estate
September:
Closing The Deal Without Meeting The Seller
October:
How To Properly Structure Non-Traditional Financing
November:
Year-End Planning: Setting Up Next Year For Financial Freedom
December:
How To Negotiate Your Deal
POWER HALF-HOUR
Matt's "Words Of Wisdom", hosted live by Matt via webinar each Wednesday, your opportunity to participate in and receive Matt's first-hand insight on the current trends in property investment. Sessions are recorded and uploaded for paid members to review.

MONTHLY VIDEO REMODELS
Come along with Matt & team as we record actual investment property remodels right as they're happening. A new video each month!

FOUNDATION WEALTH MAP
Accountability is the name of the game. Anyone can watch some videos and join a webinar, but we want to make sure you're putting the content to use and matching it to your specific real estate investment goals. We've created a  comprehensive workbook to keep you on-task and accountable. Foundation is a 90-day sprint. Every minute is important and this Wealth Map will help you stay focused and moving forward.
A $1,000 VALUE!
LIVE PERSONAL COACHING
Each quarter you'll have a live-call opportunity with a member(s) of the MJA team to go over your specific questions about the program and review where you currently stand along your Accountability timeline. The purpose of these specific touch-points is to ensure you're keeping on task and aligned toward your investing goals.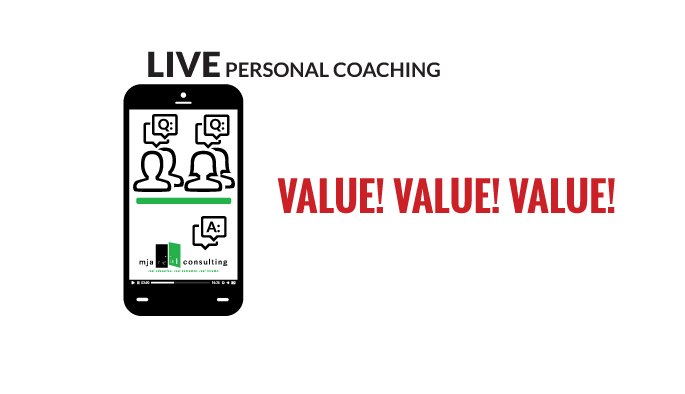 And more...